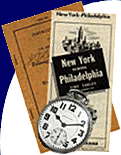 ---
previous brief ~
return to briefs index
~ next brief
---
Book Review:
"The Gainesville Midland and Her Sister Short Lines" by Douglas van Veelen
This 400-plus page book is a detailed history of a system of shortline railroads in northeast Georgia, of which the Gainesville Midland was the longest-lived and most famous. The GM lasted until 1959 as an independent railroad, becoming well-known among railfans of that era for its use of the 2-10-0 Decapod locomotive, keeping as many as five of the lanky beasts in service until the sale of the railroad to the Seaboard Coast Line in 1959.
At that time all steam was immediately retired and replaced by a single diesel. Today, most of the former Gainesville Midland is now operated by CSXT.

Mr. van Veelen's book delves deep into the earliest days of railroad construction in northeastern Georgia, at a time when timber and mining required railroad transportation. He continues by detailing the changes in the region and the role of the railways, which finally saw the surviving Gainesville Midland hauling carloads of chicken feed ingredients. This volume goes far beyond the history of the railroads, viewing them as just one facet of the picture of the businesses and towns along the railroads. Indeed, rail enthusiasts and historians, as well as model railroaders, may find the Sanborn Fire Insurance maps alone as interesting as the text of the book.

Among the railroads detailed in this volume are the aforementioned Gainesville Midland, the Gainesville Jefferson & Southern, the Walton Railroad, the Monroe Railroad, the Bostwick Railroad, the Greene County Railroad, the Gainesville & North Western Railroad, the Chestatee Railroad, the Gainesville & Dahlonega Railroad and the Gainesville Railroad & Power Co.

The author also includes extensive rosters of equipment, with much information taken from annual reports to the Georgia Public Service Commission and the Interstate Commerce Commission. Also reproduced are entries from The Official Guide of Railways, the Railway Equipment Register and public timetables.

Nearly half the book is taken up by a series of appendices containing the Sanborn maps, historic photos, and present-day photos of locations along the various railroads.

Which brings me to one serious shortcoming of the book: its photo reproduction. Many of the photos were scanned from slides, and in the the transfer from disc to the page, the photos became very dark and muddy. Many details of the fascinating older photos are lost in the darkness, so to speak.

The author has also reproduced RyPN contributor Dave Lathrop's detailed description of his efforts to stabilize and cosmetically restore Gainesville Midland no. 209 in Gainseville, Ga. He also included information about the disposition of the other GM steam locomotives.

"The Gainesville Midland and Her Sister Short Lines" (ISBN 1-4208-7766-6) may be ordered on-line from Mr. van Veelen's e-Bay store, Doug's Railroad Stuff, as well as by special order from most bookstores at the list price of $45.49.