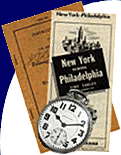 ---
previous brief ~
return to briefs index
~ next brief
---
FW&D Caboose Donated to SRHA
An early 1900s Fort Worth & Denver caboose was recently donated to the Slaton Railroad Heritage Association by Mr. William Watson, a long time Lubbock businessman.
The caboose, which currently sits on a siding just to the west of the Slaton Harvey House, will soon be the focus a painstaking restoration, both inside and out. This effort has been greatly aided by Mr. David Gaines, from Wichita Falls, Texas, who kindly provided us with a blueprint of our FW&D caboose.
This one appears to be from their model numbers 65 - 89, built between 1921 and 1927. Any additional information, or donations of original FW&D caboose beds, tables, lockers, wig wams, or a stove, would be  greatly appreciated. Interested persons may contact the author at tonyprivett@hotmail.com.