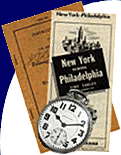 ---
previous article ~
return to articles index
~ next article
---
Smorgasbord of Steam, Second Serving
Anybody who thinks the age of steam is over in China is welcome to their opinion, but my experience in March of 2006 was again a smorgasbord of steam. True enough, it can no longer be enjoyed Lazy Susan style the way it was last year. Good steam locations are getting fewer, and further apart, and more work and travel are required all the time. However, it is still worth it to some of us. Not only that, but it looks like it will be worth it for a few more years yet. Like last year, this trip started in Beijing (if you don't count flying from Denver), but all but one of the locations visited were different. They will be presented in chronological order, and observations will be mostly confined to the admittedly narrow perspective of steam locomotives and taking pictures of them. That is not to say that nothing interesting happened in between photo shoots.....
March 16 --- Feb 27th Wagon Works in Beijing. Nobody has ever had a kind word for this place, for good reason. Not only did they charge us 200 Yuan per person to go inside and photograph their dead JF, but they gave our guide a hard time, and limited our visit to 40 minutes. One of us was not allowed to take video, and another was prohibited from smoking outdoors in the engine shed area. This last even though there were two SYs working and a steam crane fired up, and cutting torches in use.... oh yea, maybe the JF will be back in service sometime in May. This is the least hospitable place I have visited in China. While I insisted on coming here because I just had to photograph their JF, I can probably live without a repeat visit, and most people could probably live without coming here in the first place. If you have a little time to kill in Beijing, the Dahuichang narrow gauge is still available for private steam locomotive rentals. They are nice folks, and your business might help to extend the life of these little engines.
March 17, 18, and morning of March 19 --- Pingdingshan. Mostly cloudy skies, but great action observed with five brightly painted QJ Killers, gobs of busy JSBs, two SYs, and poor old QJ 6450 working as the shop switcher. Crews were extremely nice, even though a driver was recently fired because he let a visitor run the engine. Cab rides were no problem, but please keep in mind that any employee on this or any other Chinese railroad needs his job worse than any of us need a souvenir or a chance to drive. Admission to restricted areas was 100 Yuan (about $12 USD) per visitor per day, and well worth it.
March 19 --- Yinghao. One empty coal train and a few light engine movements were all we saw, but it was still fantastic. The workshops were busy with running repairs and one engine being built "brand new" from the best old parts of the many old C2s that could be found laying around. Most employees were making new mine supports and repairing mine machinery.
March 20 --- Yinghao wasn't running trains Monday morning because the mine wasn't working. Instead, the coal was moving by truck, so we left there early and stopped at Yima on our way to Xingyang. The small open pit mine was very abandoned, and the workshops and yard looked pretty desolate. Water was dripping from the standpipe, and one track had the rust rubbed off it, so I think an engine was working somewhere nearby. We didn't waste time looking for it because Xingyang was working, and what a beautiful little line that is !! Of course, the trick is to get there on a sunny day.... when the trains are running.
March 21 --- We stayed in Xingyang until mid day. Without going into all the details, we rode China Rail from Zhengzhou to Shenyang, and had some time to kill before catching our next train to Mudanjiang. This has to be at least a 1000 mile trip because Mudanjiang is clear over by the Russian border, near Vladiovostock. Again, I hate to admit it, but it's probably worth it to fly when you have these great distances separating steam locations --- the extra expense is offset by the fact that staying away from home costs money per diem, anyway. That being said, China Rail runs a fine railroad, with plenty of comfortable passenger trains, and it's a lot more fun that flying. It also does my heart good to see so many people riding the train.
March 22 --- I'm pleased to report that Sujiatun Steam Locomotive Workshop is still working, but there are many less employees now, and the place is deathly quiet compared to last year. Three SYs were being repaired, and Fuxin SY 1012 had been finished and all dolled up, and was locked inside the little shed. Access was no problem, and the hostlers cheerfully ran the GJ tank engine a little bit for us, even though they weren't going to use her until after we left. Fuxin is reported closed now, with 20,000 people out of work in the mines there. Again, the light was lousy, so I spent my time talking to the hostlers and riding on the engine. For pictures taken at this location last year in better times and with better light, please go to the first installment of this article.
March 23 --- Mudanjiang. For 300 Yuan per visitor, we were allowed to enter the premises of the power station and provided with an official chaperone and company vehicle. Our visit was only supposed to be for 40 minutes, but they relaxed that a bit, permitted cab rides, and even took us back to the engine shed when the light suddenly improved so that I could get a nice shot of their two very early QJs side by side waiting for something to do. By the time anybody sees this, the rented China Rail QJ killer is probably already there, and they will have finished for good. Both QJs were used during our visit, but mostly for one car moves. The cement works also charged us 300 Yuan apiece to view their one live QJ. No babysitter or vehicle was included, but cab rides were. There was really nothing for the engine to do at the time we were there, but the crew made a few moves over to the water crane and back to spot just to be nice. The news here is that the QJs will not be replaced with a diesel because the cement factory will be closed before too long.
March 24, 25, and morning of 26 --- JIXI. The city of Jixi is a few hours drive from Mudanjiang, and is surrounded by coal mines and a network of very businesslike industrial railroads which use SYs exclusively. This place has it going on, yes it does. Stay here for a week if you can. Plenty of track speed train miles, free access to the right of way, some trains doubleheaded, a few with pushers, and friendly crews on all parts of the system. This may change soon because they are supposed to be setting up a permit system similar to the one at Tiefa. Already some of the workshop leaders are watching the crews closely, so don't be too eager to ride or drive the engines. The guys are as nice to us as they can get away with. This system is definitely worth paying to see, although we were too cheap to cough up $50 each in American greenbacks just to visit the workshops. Probably it will seem more attractive as more steam lines close.... A real treat was the freshly overhauled SY 1437, decorated splendidly for the Young Pioneers. In the China Rail compound, Iron Bull QJ 6800 was off limits, and the guards told us that we needed to get permission to visit her (I guess that should be HIM) from the Harbin office of the China Rail Police. At least they are jealously guarding him.
March 26 --- Huanan was closed, all locked up, nobody around, so we continued on to Hegang. This is another system like Tiefa and Jixi which provides coal for the parent city's power plant. It is located relatively close to Jixi and Huanan, so it is logical to visit these three lines in succession.
March 27 --- On the whole, Hegang was great, but it would be better for pictures on a sunny day. Access was no problem, employees were friendly, and there was plenty of serious action, both steam and electric. No QJ killers here, or at Jixi, either. I'd love to try it again someday. But after only a couple of hours, it was time for the long haul to Harbin, and then up by the Russian border to Zhalainouer. Not very good planning on my part.
March 28 and 29 --- ZHALAINOUER!!!!! I can't rave enough about this place. To begin with, the access fee was a very nominal one time charge of 100 Yuan for as long as you can stay. Everybody there, management and employees alike, was as nice as they could be. The pit itself looks to me like pictures of the Panama Canal construction project, and I counted as many as 16 trains visible working at one time. No QJ killers here, either, but maybe 40 SYs work the various systems, and at least half a dozen steam cranes, including two that fill the coaling stations. Again, the trick is to hit it on a sunny day, and it sure helps if the ground is still frozen, too. Most trains are wagons first or tender first, but there is so much going on that a person can cherry pick what he wants to photograph. In fact, nobody could cover it all, anyway. I was able to get repeated run bys of engine first passenger, track laying, coal, and rock trains. The track laying train had a steam crane and one of the work trains had three air dumps and a caboose. The trick is to find the little blue and red signs at the terrace levels which mark the workers paths up and down the sides of the pit. While the train of your dreams is sawing back and forth over the switchbacks, you can easily get ahead of it as it descends or climbs the mine trackage. The workshops was something else again, too, with two overhauls in progress, and a busy running repair shed. The machine shop had at least thirty employees running the usual complement of wheel lathes, turret lathes, engine lathes, vertical and horizontal mills, boring mills, radial arm drills, a couple of Bullards (Chinese version, of course), etc. What was amazing is that every machine was going at once, including three shapers. They say the coal is running out, so this operation will close in a few more years. Don't miss it. You can see it all in a day, but give it a week if you get the chance.